ExTree99 is a Xtgold / XTree clone with a graphical user interface

Download
Requirements
Features




© PCM Computer Systems Pty Ltd
eXTree99
Download evaluation version 0.01
What is eXTree99 ?
eXTree99 is a XTree clone with a very modern Windows graphical interface.
eXtree99 is a clone in the sense that the key commands will be the same as XTree. The navigation of directories and files will be very similar. The actual look and feel of the program, however, will be radically different. See screenshot. The animated directory manager, gives a visual cue of where you came from, and where you are going.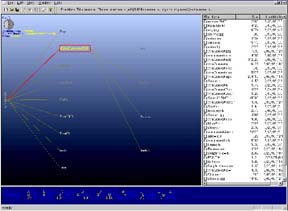 ExTree99 is a system friendly program. It doesn't bloat the windows directory with DLLs or runtime files, or create temporary files on your machine. Just the executable file is all that is required.